FiveOax Boiler Installation, Boiler Servicing and Heating Repairs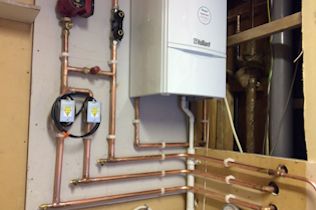 'You and your company have been professional at all times, the advice was first class and your work completed on time'... Read more
Having your boiler serviced annually has a two fold benefit for you. Firstly, you'll know your boiler is safe.
Without regular servicing, the heating elements and flues of the boiler become layered in deposits. These deposits can in time limit the efficiency of your boiler and could lead to Carbon Monoxide entering your living areas, this can potentially be extremely dangerous as Carbon Monoxide can't be seen or smelt.
Secondly, boilers do breakdown and usually at the most inconvenient times, with a regular service your boiler is less likely to breakdown and a serviced boiler will use less fuel.


Gas Safe replaced
the
CORGI
registration in April 2009.
You can check our registration by
clicking here
A serviced boiler will also use less fuel, saving you money on your gas bill
All boilers need to be serviced, once we have been to service your boiler we will send you a free annual reminder saying it's time to get your boiler serviced. When we undertake your boiler service we will arrange a convenient time to visit you, our Gas Safe qualified engineer will strip the boiler and carry out the manufacturer recommendations. Whatever you boiler type we can service and repair as well as this we are Halstead boiler approved fitters and service engineers.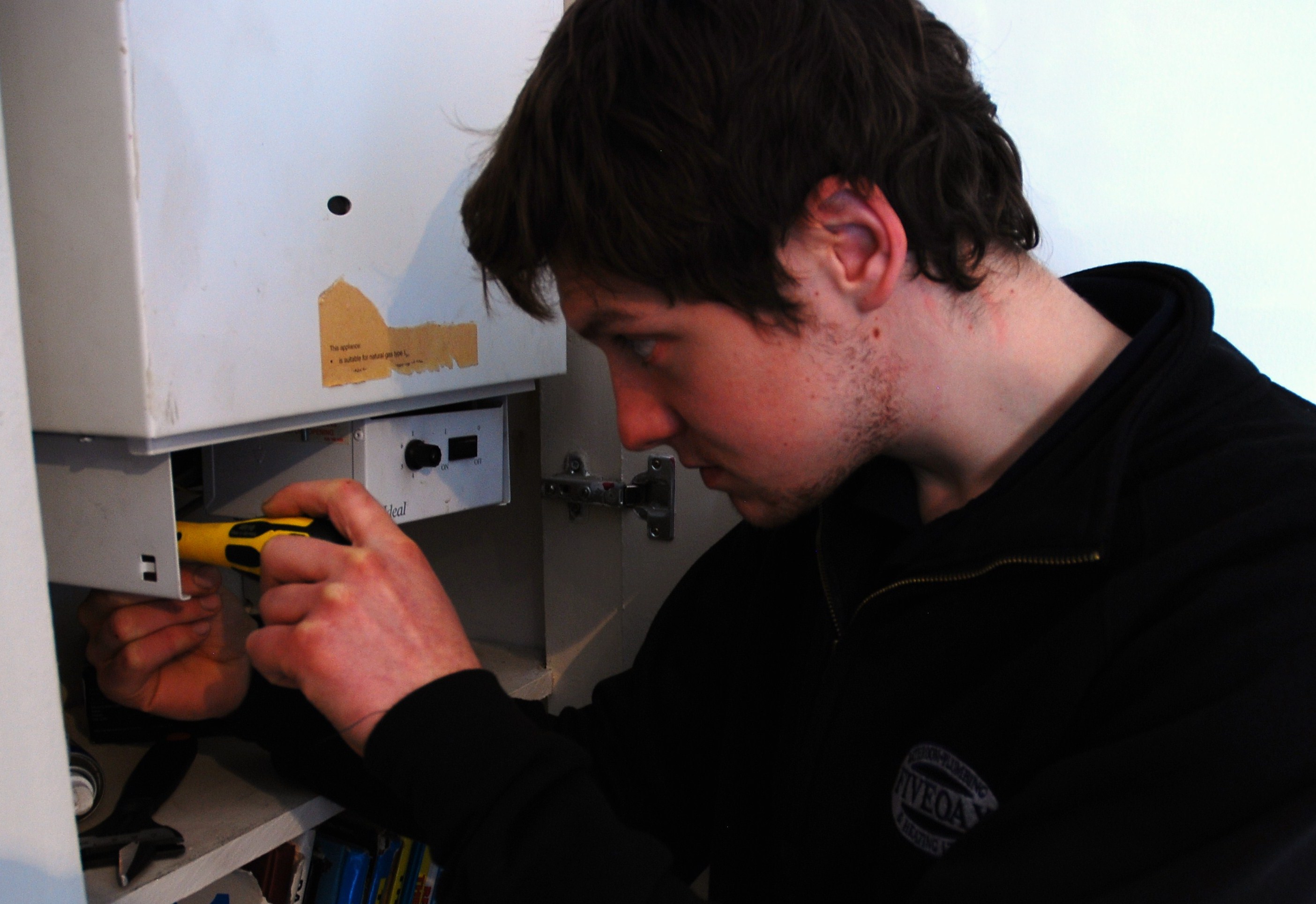 Heating and Boiler Installations
FiveOax will supply, fit and commission all items for heating installations including, hot water tanks, cold water storage tanks, water softners, individual radiators, thermostatic radiator valves, pumps, heating controllers and programmers, thermostats, open vented and unvented systems, gas fires, electric showers, and electric fires.
More efficient boilers will save you money on your gas bill
The boilers we fit are modern condensing boilers. These are much more energy efficient than conventional boilers, as more of the energy contained within the gas is converted into heat in your radiators. It will burn less gas as your house gets warmer, cutting down on the amount of gas needed.
Your new boiler will help you to protect our environment
A significant proportion of he gasses produced are condensed into a liquid form. This reduces the amount of carbon which these boilers release into the environment. As these boilers are also more efficient, less gas needs to be burned, again, reducing your carbon footprint. We can also update your heating system to give you more control over your energy usage. Initiatives such as thermostatic radiator valves, 7 day digital programmers and remote room thermostats can help you spend less and help the environment.
You can have more power from your showers and taps
We are specialists in installing and maintaining mains power unvented hot water systems. These take water directly from the mains, rather than via a gravity powered tank in the loft. This means that, as long as your water main is strong enough, you can have higher pressure mains powered water from your hot and cold taps all over the house. We can also install pressurised water reservoirs, to help your mains to maintain maximum performance during times of high demand. .
We offer a fast response to boiler breakdowns, to get you warm as quick as possible
Telephone: 01279 466725
Mobile: 07831 330492